House Hunting in the Netherlands
Hoi allemaal! You can call me Willem, like the guys at Starbucks and Jumbo.
I was on a solo adventure in the Netherlands 21.-26.7. With only a one-way ticket and a yellow backpack, I traveled to the Netherlands, unbeknownst to me when I shall return. My plan was to find accommodation for the duration of my 3 year studies in International Bachelor in Psychology, then return home.
I chose to study specifically in the Netherlands, because of its cheap tuition fees. Truthfully, I was not accepted in Finland, because the competition is fierce — comparing to the ~700 new psychology students this year that got accepted in the Netherlands per university, only 31 out of 1500 were accepted per university in Finland. A tremendous difference. It was a no-brainer for me to go abroad.
But why Leiden? I did visit Amsterdam, and I thought it was a great city, but there were too many people for my taste, personally. Leiden was the Goldilocks Zone for me — not a metropolitan nor a little town. I was also swayed a bit by a Finnish female blogger from who also studied Psychology in the Leiden University. But I digress.
After arriving to Amsterdam, I "slept" inside the airport, bought a cheap, 25 euro bicycle in Amsterdam via Facebook, and began my journey towards Leiden. That was a whopping 40 kilometers and a lot of sun! I found your country very beautiful, and the people were extremely friendly! There was so much eye contact that my eyes burned too. Also, the cycling lanes are so smooth and fun to ride, than in Finland.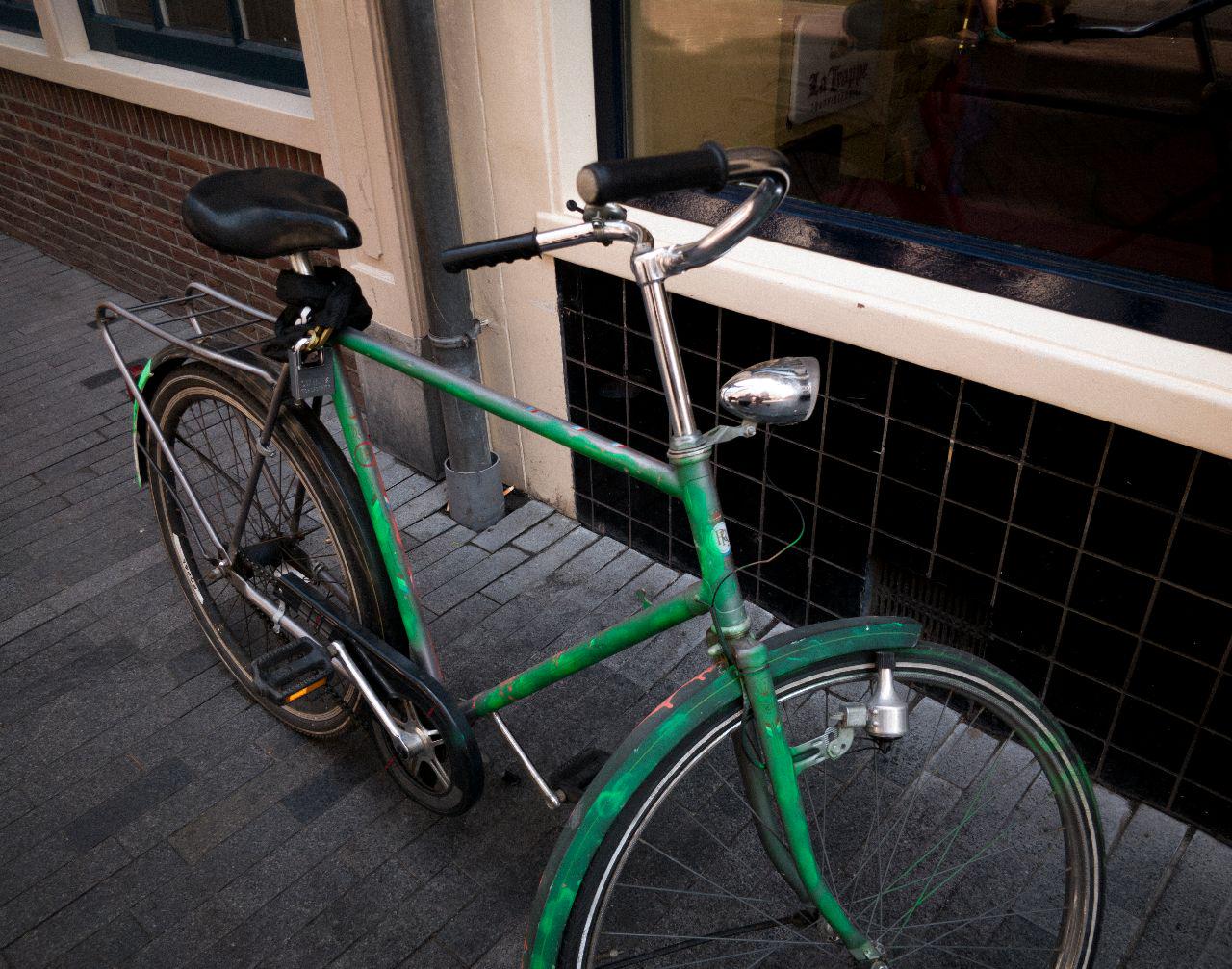 In Leiden I almost landed a room, but to unfortunately the shady foreign landlord cheated me. The other place I went to see was a Hospiteren meeting. Yeah, I know. Who the hell flies all the way from Finland to the Netherlands, only to go to one Hospiteren meeting? I was committed, and I was extremely happy to get my first positive answer on Kamernet, after 50 messages to different advertisements. I had a little glimpse of hope.
I, with a broken GPS on my smartphone, then cycled from Leiden to Den Haag for the Hospiteren meeting. That is 20 kilometers one-way. I navigated in an old fashion way — reading the signs and landmarks.
Luckily, along the way I met a friendly chap in his 60s, with whom I had a long chat during the journey to Den Haag. At the end of the journey, he showed me Scheveningen. Goddammit. It is so hard to pronounce that. I just called it Skevingen with hard 'k'.
Fast-forward to the meeting of which I was late from, it turned out to be cool, albeit a very loud one. It was a great experience overall. Though, I was not chosen in the end.
It was Monday at day time. I had no plans, only 150€ cash, no ticket back to home, no student accommodation arranged, my phone GPS did not work at all and I was in a foreign country and I did not speak Dutch.
I headed to the Leiden University Library and tinkered with my phone to get it to work. I had to reinstall the Android operating system afresh. Not a factory reset or just a regular cleanup — I had to install the whole OS. It was not too easy when the library's public computers only allocate 2 gigabytes of storage per student.
Many frustrated moments, and tinkering, I finally got it working and began looking for plane tickets back home, and a temporary place to sleep.
Luckily, there was a student next to me, Evan (who invited me to this group btw, thanks Evan!), who was finishing his work which was due deadline really soon. In other words, I was lucky he procrastinated, otherwise I would not have met him. I told him my long story short, and he offered me his living room couch where I could sleep for two nights. I also bought the tickets back home for fairly good price.
During that time, we didn't have much time socialize together, since he had to finish his work and the next day he was busy with his parents. I, too, was busy seeing other possible rooms. I called a nice lady from Den Haag, and we agreed to meet. Now, if you follow r/prequelmemes, then the meeting can be summarized in: "The negotiations were short". Mind you, the lady was moving out, but I met with her and the roommate, who was in his 30s. I believe the roommate wanted someone who's in the same age range, and has a same worldview of sorts. After all he was a professor and teacher in the Den Haag University, and I was a puny student. So I had cycled to Den Haag, and then back to Leiden, which accounts to 40 kilometers.
At this point, I can safely say that I know how to get to Den Haag and Leiden by bicycle. So far I had cycled 120 kilometers back and forth the cities, and some more inside each city, which is 140 kilometers in total.
Before my departure to Finland, I managed to see one more room with a private housing agency. I arrived at the destination a bit early and saw the other tenant as well. His name was Jack, and like everybody else who's looking for a room in Leiden: it is the survival of the fittest. He had no luck in getting housing for himself either. I did not get that room in the end.
I flied back to home, and here I am, pondering what is life. I'm guessing I will need to postpone the studies. Although, I did consider a possibility of sleeping in a camper van, but the Netherlands makes it extremely hard. I would be ready to do it, but there is just too much hassle and too many moving parts to consider.
Anyhow, I will do a few more posts in various Facebook Groups, but the chances of actually hitting an available room is dwindling day by day.
Don't Worry, Be Happy.
Doei doei Willem